Summary of Rickets and Vitamin D

Rate of rickets is usually < 0.1% of births, unless dark skin or breastfed
Rate of rickets has greatly increased with the drop in vitamin D levels during the past 40 years
400 IU can prevent/treat most rickets Turkey gave vitamin D to EVERY child and eliminated Rickets
A low serum level of vitamin D does not indicate rickets
Sometimes rickets is also associated with a poor vitamin D receptor
Giving enough Vitamin D to the mother PREVENTS Rickets
Rate of rickets in some countries varies from 10% to 70% (typically poor health overall)
Rickets has been more than doubling in many countries
Rickets is strongly associated with severe breathing problems (weak ribs)
Bowed legs is not the primary indication of rickets (3 other indications of rickets are seen more often)
Vitamin D and Rickets consensus took 80 years
Rickets category has
119
items



---
Shaken Baby Syndrome - Movie April 2016
http://www.thesyndromefilm.com/


---
Breathing
History
Turkey
Mongolia
Other countries
Rickets - World
Recent Increase
Prevention and treatment
Shaken-baby syndrome
Associated with Dark skin and breastfed
Animals
Rickets Other
How much Vitamin D needed to stop rickets
Other Vitamin D

PDF Re-emerging Nutriional Rickets - 2005, is attached at the bottom of this page
PDF Rickets in Children is attached at the bottom of this page
PDF History of Rickets before the discovery of vitamin D (Jan 2014) is attached at the bottom of this page
Treating rickets by having children on a veranda - 1923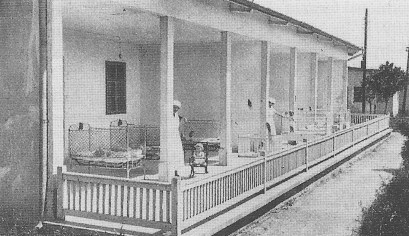 PDF Good Seminar on Rickets - Lancet May 2014 is attached at the bottom of this page
Need 400 IU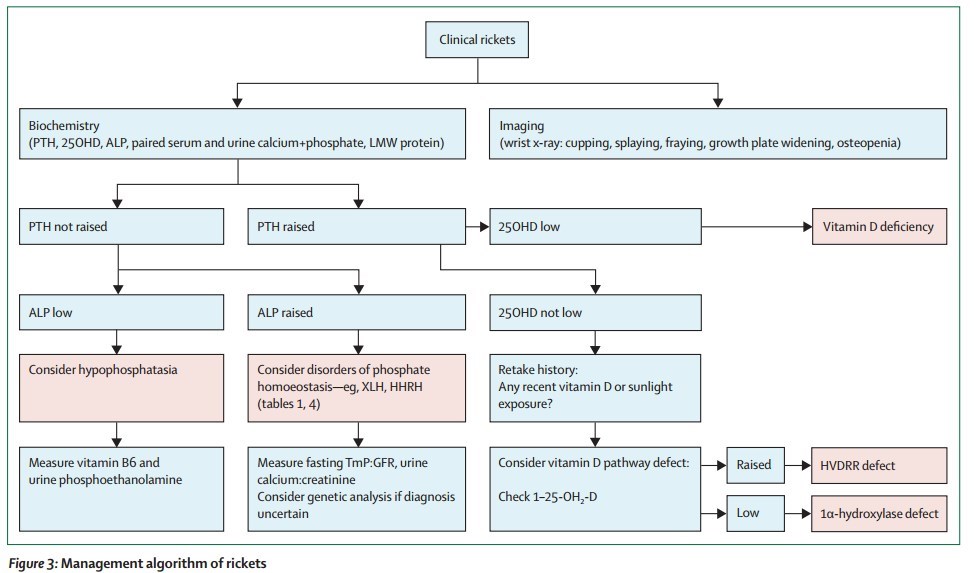 Forensic Science, Medicine, and Pathology, January 2015, $40 for PDF
Results
In the case of rickets, there was marked architectural disorganization of endochondral ossification at the costochondral junctions and growth plates of long bones. The child abuse-related fractures showed osteochondral callus at different stages of healing, either centered on a discrete fracture line or at metaphyses (e.g. classical metaphyseal lesions). In many instances, the healing fractures disrupted the line of endochondral ossification. In none of the child abuse-related fractures was there any similarity to the histologic appearance of rickets.
Conclusion
The maturation disturbance in the growth plate that occurs in rickets is a distinctive entity that cannot be confused histologically with healing fractures, including the classical metaphyseal lesion.
Includes 20 references - free
---
Vitamin D Status in Abused and Nonabused Children Younger Than 2 Years Old With Fractures - 2011
&nbspDownload the PDF from Vitamin D Life
---
See also web
---
In some regions late-onset Rickets may be due to low Calcium
---
6 Types of rickets"low vitamin D, poor vitamin D receptor. etc.
Poor vitamin D Receptor limits vitamin D in blood from getting to the bones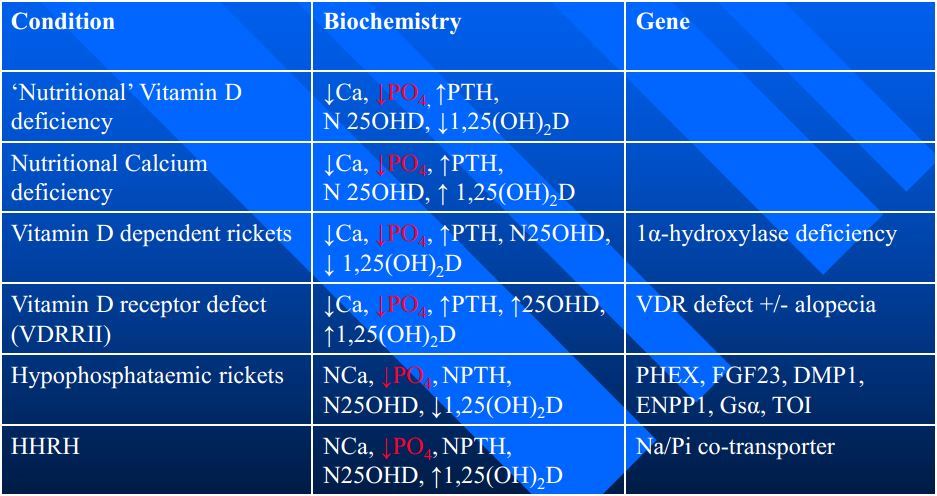 &nbspDownload the PDF from Vitamin D Life
---
The RESISTANCE of Vitamin D Resistent Rickets may be due to Vitamin D RECEPTOR - March 2019
Detecting reasons for recurrent deformity in treatment of patients with vitamin D-resistant rickets using diagnostic imaging
J Orthop. 2019 Mar 22;16(4):325-328. doi: 10.1016/j.jor.2019.02.033. eCollection 2019 Jul-Aug.
Diachkova GV1, Novikov KI2, Effatparvar MR3, Chistova EA1, Diachkov KA1, Novikova OS1, Korkin AY4, Shikhaleva NG5.
PURPOSE: To assess age related manifestations of the femur and tibia in patients with vitamin D-resistant rickets (VDR) and explore causes for recurrent deformity using imaging modalities.
METHODS: Computed tomography (CT), magnetic resonance imaging (MRI) and dual energy X-ray densitometry (DEXA) were used to assess conditions of long bones of lower limbs in patients with vitamin D-resistant rickets aged from 4 years to 30 years preoperatively and after limb lengthening.
RESULTS:
Age related MRI findings showed specific structure of the femur and tibia in patients with (VDR) preoperatively and after operative treatment. Abundant irregular osteoid formed in femoral and tibial physes was shown to reveal complicated nature of bone deformity causing recurrence in patients with (VDR) at childhood. CT findings allowed us to detect early cortical injury, measure its length with forming Looser's zones, examine significant differences in density measurements of Looser's zones preoperatively and after deformity correction using transosseous osteosynthesis.
CONCLUSION:
Recurrent deformity can develop in patients with (VDR) due to progression of the disease, irregular osteoid deposited in the medial and lateral metaepiphysis, osteoid area measuring over 50% of epiphyseal cross section, insufficient regenerate mineralization, and formation of Looser's zones.